Snow, mistletoe, gifts, and being together with your loved ones, are all the things that you need to make a Christmas miracle. We all love a good holiday, and Christmas is one of the major holidays which is all about bringing joy and wonder into our life. As much as it is a family holiday, it is a holiday for lovers as well. We would most certainly love to celebrate the occasion with our special person as well.

Finding gifts for Christmas as well as planning a good activity to do together can be difficult at times. For people who are clueless as to how they can spend time with their loved ones this Christmas, here are some clues on how to Spend Christmas With Your Zodiac Partner.


Aries
Go out on a holiday adventure in search of the perfect pine or fir with the Aries. It is going to be a mini adventure for you and your partner after all, what is a Christmas without a decorated tree? The search for the perfect Christmas tree will be the best way that you and your partner can enjoy the holiday. You can even go ice skating or a casual stroll through the Christmas light streets. This is the perfect way to spend the holiday for anyone whose partner is born under the sign of Aries.


Taurus
Tradition and customs are something that Taurus highly values. Buying gifts and wrapping gifts to put under the tree or to give to others is a part of Christmas whether you love it or not. Why not make this tradition more fun by doing it together with the one you love? Involve the Taurus in the gift-wrapping tradition, sure, it is not the most exciting activity for a couple. But, you can't deny that being together in a festival that brings families and friends together is all that a Taurus needs.


Gemini
Just like Aries, Gemini hates being idle. They would much rather be up and about running off somewhere or socializing with others. This Christmas take your Gemini Partner on the hunt for a Christmas gift. Running from store to store all the while enjoying the little joys of Christmas is bound to bring the two of you together. The festival brings out the childish side of a Gemini. With gifts, people, and snow, it is a perfect Holiday for the Gemini. Let Gemini drag you to the places they want to go, you will love the excitement on their face.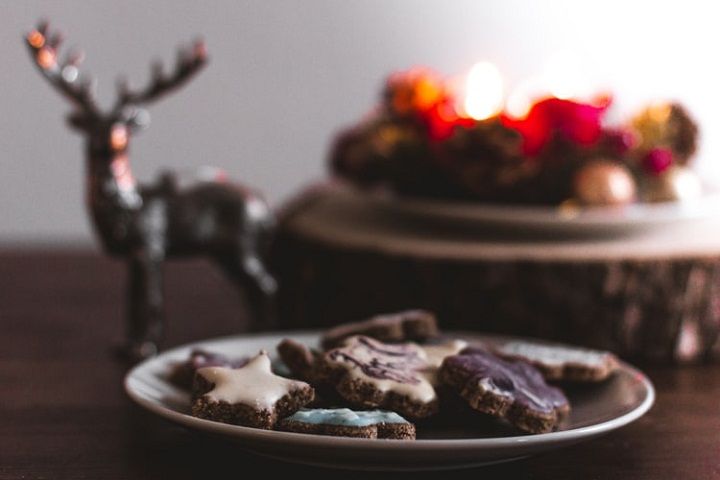 Cancer
The holiday seasons are the favorite of Cancer. It brings families and friends close and Cancer is someone who very much appreciates family time. Arranging an evening for baking Christmas treats is a good way to bring the whole family together and something that Cancer will very much appreciate. Rather than gifts, the quality time spent with the family is going to mean the most. Decorating the Christmas tree is an alternative option that you can arrange for Cancer. As long as you involve yourself as well as friends and family members, Cancer will have a fun Christmas.


Leo
Being the center of attention is where Leo finds the most joy. Arrange a Christmas party this year and invite all your friends and family. Leave Leo in charge of entertaining your guest and see the magic happen. Anyone born under this sign will bedazzle your guest with their enthusiasm and Christmas cheer. Leos are experts in getting others' attention and they will love every second of it. Christmas is the perfect time for this fire sign to exhibit its flamboyant personality.


Virgo
To really feel like Christmas has come, you need to decorate that fit the holiday. Lights, trees, wreaths, and a whole lot of other small decorations are needed to really set the ambiance of Christmas. Virgo is the perfect choice for this task due to their amazing eye for detail. Let them take the lead on how and where things should be placed. The only thing you need to do is follow their command and act when they ask you to. Decorating the house is one of the Christmas joys that you can do as a couple which a Virgo will surely love.


Libra
Picking out gifts for Christmas can be hard. Especially when you have no idea what the other person's likes and dislikes are. Libra can help to pick out the most suitable gifts for everyone that includes your distant uncle or cousin as well. Take Libra to pick out the gifts for this Christmas. Not only that, leave it to them to pick up the Christmas wears as well. Libras are great with fashion and they can make even the ugliest of Christmas sweaters look good. They will be able to spruce up your outfit with little holiday details.


Scorpio
Get cozy and comfortable with Scorpio this Christmas. The heart of Scorpio is always burning with passion. There is nothing that a Scorpio would enjoy more than cuddling with their partner in front of a fire. So, pour out the drink of your choice whether it be hot chocolate or eggnog and drag your partner in front of the fireplace. In the absence of a fireplace, you can snuggle together under the same blanket. This passionate night will be one that the Scorpio will not forget anytime soon.


Sagittarius
It matters little to Sagittarius where you get to spend the holiday, but rather with whom. With the company of their loved ones, Sagittarius would rather visit a new place than celebrate the holiday at the same old place. Make plans to take your Sagittarian partner to a couples retreat this Christmas. It does not have to be just the two of you, you can invite some friends along as well. As long as you get to travel to a new place, you will not hear any complaints from Sagittarius.


Capricorn
Capricorns are not the kind to let loose in almost any situation. But, Christmas is the one time of year that you can get them to do things a little out of their comfort zone because it's the holiday. Carolling is one of the traditions of Christmas and you should totally take the Capricorn up for it. There may be hesitation at first and a lot of denials, but they will be singing along to every song by the end of Christmas. Capricorn and music go hand in hand which makes this a perfect fit for the zodiac sign.

Also Read: Best Gifts For Each Zodiac Sign


Aquarius
Christmas is the time of joy and wonder. Aquarius' heart aches thinking that there are people out there for whom the holiday may not be as joyful. It is a time of giving, so why not volunteer for a charity or soup kitchen to help those less fortunate? There is nothing that would bring more joy to an Aquarius than being able to bring a smile to others on Christmas. This may not be the most romantic way to spend the holiday together, but, it is undoubtedly the most joyous and soul-fulfilling act that you can do as a couple.


Pisces
Sometimes all that a Pisces need is the comfort that comes laying down on the couch with the one you love. This water sign loves the simpler things in life. You do not have to go out of your way to make them happy. Just run a feel-good Christmas movie on the television and you are good for the whole Christmas night. As long as you are able to set the proper ambiance of Christmas and get one of their favorite movies running, they will have a jolly good time. After all, it is your company that they will appreciate the most.


There are plenty of things you can plan with your loved ones at Christmas. As much as the holiday is known for giving and receiving gifts, it is all about spending time with people who are close to your heart. So, as long as you make plans that include them, they are bound to love this wonderful holiday.