There are many breathtaking wonderful places out in the world that we wish to explore but are unable to do so and why? Because of life that's why. We are stuck in our work and our responsibilities and rarely have the time to explore the world. For many of us, the only time we are able to go and explore the world is during our vacation which we are not able to take so very often.


The world is a vast place and there are literally hundreds of countries to choose for as our holiday destination. It is difficult to find that one place which fits our wanderlust. So, to make your holiday choice a little bit easier, we are here to provide you with the best suitable holiday destination according to your zodiac sign which is bound to be more suited to your taste of travel.


Aries (Mesh): If you are someone who has the ram as your zodiac sign, then you are brimming with energy and are very active. With all the pent up energy within you, traveling to places filled with adventure and action is the only thing that would be able to keep down the energy that is stored inside of you. You would be bored if you were to just relax around the beach soaking up the sun as that does not come close to quenching the thirst for adventure that sleeps deep inside of you.


Adventure Travels
Australia: The country with Great Barrier Reef from the Outback and Cape Tribulation to Uluru, Australia has much to explore which would keep your excitement to the brim. From surfing, hiking in the bush, snowboarding to snorkeling, scuba diving, bungee jumping, and white water rafting, Australia has everything that you would look for to call an adventure.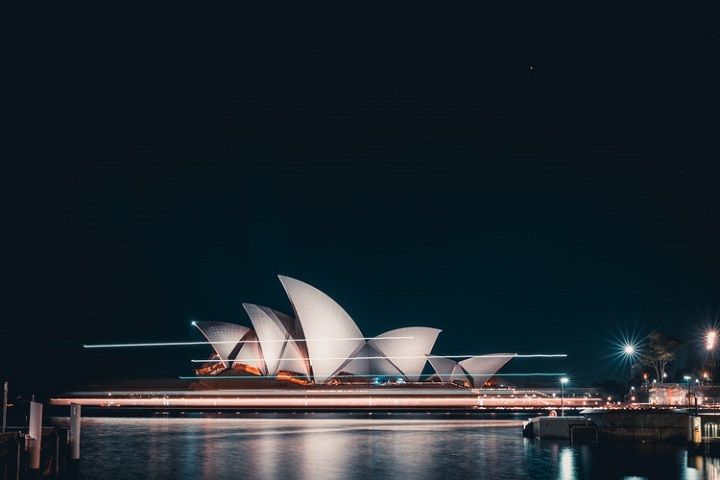 Spain: If you visit this country in the month of August, you will be able to find excitement in the La Tomatina festival where you run away from bulls and have fun tomato fighting. Putting aside the festival, you can always visit the country to take a hike of Pyrenees or walk the Santiago de Compostela. Picking up Espanol during your stay there could be exciting in itself as well.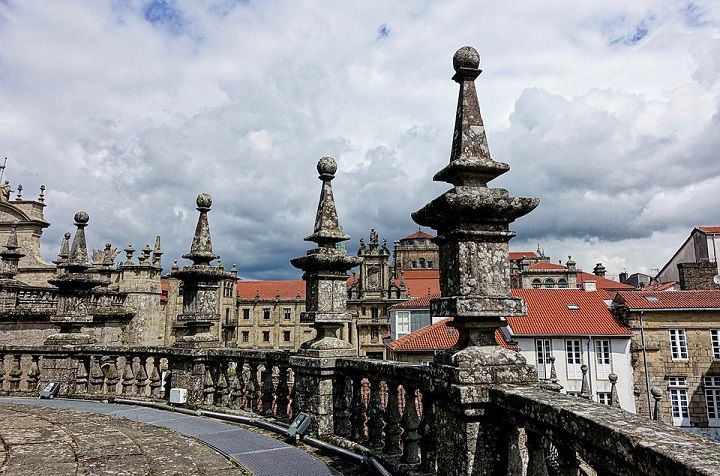 Switzerland: Who does not love chocolate? and you know that Switzerland is the country most famous for producing excellent chocolates. But, Switzerland is also a place which consists of various Alps to go backpacking, hiking or go snowboarding too. If you are looking to do something more casual, you can always take a bike to the countryside, or soak and have had epic alpine adventures in top adventure destinations like Bern, Lucerne, and Interlaken.


Taurus (Vrish): If you are a Vrish then you know that you want a comfortable journey which is why you take your time planning for the journey. You will plan for something that is well within your budget and will not spare any traveling expenses as long as it is within the realm of your bank account. Vrish loves to take the time to enjoy your travel or vacation.


Destination of Comfort
Minsk, Belarus: The country which can give you the true meaning of serenity, Belarus is a country oozes the comfort and relaxing vibe that a Taurus can look forward to. It is a country which has good arts and cafe scene which is more than what a Taurus would hope for in a travel destination. Furthermore, Minsk, the capital of Belarus also has restored Old Town which is centered around the graceful Ratusha (town hall), bierstubes and fashionable cocktail bars.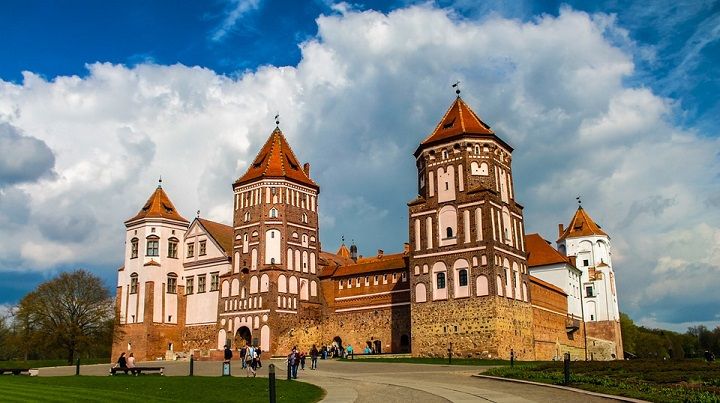 Mestia, Georgia: Rich with the culture and history, the country Georgia is another place which is very suited for you to travel this year. Checking out the Svaneti Museum of History and Ethnography is another way to enjoy your stay there. Svaneti apartment which is near Mestia 1 and 2 of for snowy getaways, with ski storage space, will be more than a match for the comfort that you look forward to in a vacation. Alternatively, there is the luxurious Stamaba Hotel in Tbilisi that you can check out as well. 


Leeuwarden, Netherlands: If you have not yet visited this country, then we would suggest you consider this a place on your checklist this year. Leeuwarden, the capital of Netherlands was Named the 2018 Capital of Culture due to its choice of cultural performance and exhibitions. It is a country that you can explore on a bicycle if you feel like it and has got a good accommodation facility. 


Gemini (Mithun): Geminis do not love to spend a long time and are not the ones to spend hours planning for where they would go next. You travel for the fun of it and the beauty that you can get in as little of a time as possible. You soak in every bit of your travel in quick takes and have the knacks to gather a bunch of information in as little time as possible. For Gemini, rather than a long, drawn-out excursion, a short vacation is much preferable as such you pack light when you travel.


Destination For The Light Packers
Calgary, Canada: Calgary may have everything that you can look for a short trip. From a ride on vintage trains and amusement park rides at Heritage Park Historical Village to Alberta Mavericks interactive galleries, the panoramic view of the city from the Calgary Tower and the organic game and artisan cheeses at Stephen Avenue's upscale restaurants. The city has everything that could help you to enjoy your time at the place during your short stay. 


Helsinki, Finland: If you are the type to not get tired of walking around then Helsinki is definitely the place for you. It is one of the pedestrian-friendly city around. You can enjoy your time at the Esplanadi which is an esplanade and urban park in downtown Helsinki or go to buy stuff at the huge Stockmann's department store on Mannerheim Street. Want a little sophistication? Head to the Helsinki's classical art museum to take a look at the Akseli Gallen-Kallela's paintings. You can also go to the Suomenlinna sea fortress which was built in the 18th-century.


Palomino, Columbia: the place filled with beautiful Caribbean beaches, Palomino Columbia is bound to be the place to enjoy your time at the sea during the summer time. With a wide range of delicious seafood, accommodation and a great place to spot wildlife, it is undoubtedly a place that can be completely enjoyed by people packing light. You can also go tubing on Palomino River to float down to the Caribbean sea. You also have the option to indulge in modern luxury at a backpacker price at Casa del Pavo Real Boutique Hostel. 


Cancer (Karkata ): For a Cancer, traveling long distance is not as much of a focus as most people. Most days, you are happy to be at home and spend time with your families. Though not fond of long travels, you are always willing to take the trouble to travel if it is with your family. You also do not like to go very far from home, so for cancer, the travel destination is generally what is closer to your home. But as an emotional sing, you will get out of your comfort zone if you find a place that grabs your interest.


Home Away From Home
Prague: For many years Prague has been a hidden gem of Europe but has been gaining popularity with each passing year. Home to impressive architectural landmarks, charming neighborhoods, friendly locals and a variety of lodging options, the place can give you the feeling of traveling far from home but at the same time give you the vibe of an old familiar place. It is also one of Europe's more affordable destination to visit and provides with budget-friendly accommodations. 


Florence, Italy: With its cobblestones streets alongside multiple museums, alluring churches and delicious cuisines, Florence is one of the cities with history etched in every corner of the street. The place has been an inspiration for many artists and you may find your inspiration as well if you spend a couple of days there soaking up the city's atmosphere. Just do not forget to take a look at the grandiose Duomo, the gelato shop or the iconic Ponte Vecchio bridge while you are there.


London:  Famous for iconic sights like the London Eye, the Tower Bridge, and Big Ben, London is a city filled with cultural and historical institutions. However, it is not just the buildings that you should pay attention, as the people inhabiting the city are known to be friendly as well. The city features efficient and affordable public transportations such as buses and the famous London Tube. The accommodation also ranges from vacation rentals to high-end hotels making it a good travel destination for everyone. 


Holiday Destinations For Your Vedic Zodiac Sign In 2019 (part 2)